TABC Selling Requirements
If you are a distributor/seller of alcohol, you must have a valid license or permit from the Texas Alcoholic Beverage Commission (TABC). This license or permit is required to sell alcohol in Texas and is only available through the TABC.

TABC Serving Certification
The TABC recommends (but does not require) that all servers of alcohol get a TABC approved server certification. This includes training in Responsible Serving of Alcohol which covers topics such as checking IDs and reducing drunk driving (intervention techniques). On this site, you can purchase a TABC approved certification course for $8.99. Some employers require all their servers to have a certification, but it is not required by the state.

Take our Texas Responsible Serving (Texas TABC seller/server certification) course to get your Texas Responsible Serving of Alcohol Certification to sell and serve alcohol.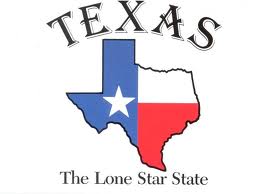 Receive your official TABC plastic wallet card in the mail for NO EXTRA CHARGE!
The
Texas Responsible Serving Course (Texas TABC Bartender Certification)
has been
APPROVED
by the Texas Alcoholic Beverage Commission and fulfills the certification requirement for alcohol servers and bartenders. Upon successful completion of the course, certified students are uploaded to the state database and sent a wallet card. Texas Alcoholic Beverage Commission (TABC) Approved Certification #530-599
Course Number:
#530-599
Texas TABC Responsible Serving Certification for your entire staff

PSCC offers a
FREE Employer account
to employers to help their employees obtain their Texas TABC bartender / Responsible Serving certification. The
FREE Employer
account allows employers to monitor the progress of their employees as they move through the Texas TABC bartender Certification (Responsible Serving) course. Employers are able to print or archive the certificate of his/her employees once they have successfully completed the Texas TABC bartender certification (Responsible Serving) course.
Click here
to find out more about the FREE Employer account.
Three easy steps to get your Texas TABC Bartender / Responsible Serving of Alcohol Certificate:
Order your "Texas Responsible Serving Course"
Take the course online at your leisure
Print your official certificate online instantly
Looking for bartender certification in a different state?
Click Here
to view state requirements in other states.
Enroll in Texas TABC Bartender Certification / Responsible Serving of Alcohol Course Online
For more information on PSCC's training courses visit:
---
Professional Server Certification Corporation
PO Box 192
Madison, SD 57042
1-800-432-4192
Contact Us